Executive Director | Licensed Psychologist
Dr. Ifetayo Ojelade earned her doctorate in Counseling Psychology from Georgia State University. In addition, she earned a Bachelor's degree in Business Administration from Florida A&M University. She is as a Licensed Psychologist (#PSY003437), Licensed Professional Counselor (#LPC004532), an Approved Clinical Supervisor (#ACS3672 ), in addition to being Board Certified in African-centered/Black Psychology. Her clinical areas of interest include counseling women of African descent, adult children of dysfunctional parents and integrating indigenous healing practices into psychotherapy. Through her work, she has provided counseling as a trauma, mind/body, and group counselor. Her work includes non-profit (Pasadena Y.W.C.A and My Sister's House), private (The Anxiety & Stress Management Institute and The Atlanta Center for Family Wellness), judicial (Landlord-Tenant Magistrate Court), hospital (The Atlanta VA and The Central Alabama Veterans Health Care System), and university (Georgia State University Counseling Center) settings.
In addition, Dr. Ojelade has twenty years of experience as a trainer in the corporate field. This valuable background has enabled her to facilitate numerous workshops with topics including group dynamics, conflict resolution, and teamwork. She designs and implements leadership development, team building, and personal growth courses. Her work in this area includes corporate (Coca-Cola and Scientific Atlanta), non-profit (The Wholistic Stress Control Institute), institutional (Georgia State University and Atlanta Public Schools), and college student (Emory and Mercer University) groups.
Dr. Ojelade is a sought after speaker and workshop facilitator. She has led continuing education workshops (The Association of Black Psychologists –ABPsi- and the Anxiety & Stress Management Institute), presented at scholarly conferences (Georgia Psychological Association, The Association for the Study of Classical African Civilizations, National Women's Studies, and ABPsi), and led workshops (Tavis Smiley's Road to Health Expo and Queen Afua's City of Wellness Tour). Dr. Ojelade frequently appears as the expert psychologist on the Derrick Boazman Show 1380 WAOK and is affectionately known as Dr. Ife.
Dr. Ojelade is a member of the Association of Black Psychologists and the Community Health Interfaith Partnership. She has served in leadership positions for the Georgia Psychological Association and the Metro-Atlanta Association of Black Psychologists.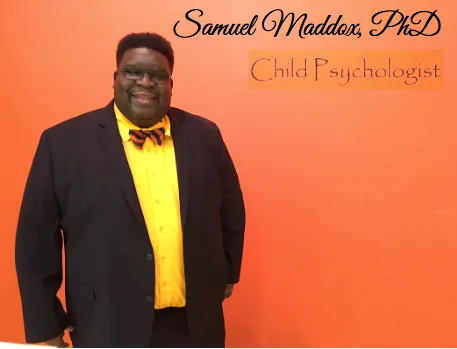 Child Psychologist
Dr. Maddox earned his Bachelors of Arts in Psychology from Morehouse College and went on to earn his Doctorate in Clinical-Community Psychology from the University of South Carolina. Through internship at the Marcus Autism Center, post-doctoral training at Emory University School of Medicine and private practice at Floortime™ Atlanta and currently A Healing Paradigm, Dr. Maddox has extensive experience working with families of children with a variety of medical, developmental, behavioral, emotional and academic challenges. He takes a systemic perspective in which he understands that the child does not develop in a vacuum and thus it takes change in multiple areas of the child's life for successful growth. As a result he conducts a variety of therapeutic interventions including but not limited to cognitive and behavioral therapy, structural family therapy, DIR™ and psychoeducational approaches. Dr. Maddox also provides school and community-based services through consultation and program evaluation to promote positive growth in the individual and the community as a whole. As the Coordinator of the Applied Developmental Psychology track of the Master's Program, his primary focus is training future professionals on how to deal with emotional and behavioral disorders in youth and the contextual factors that impact the onset and effective treatment of these disorders. He has published and presented research and also conducted trainings/workshops on dysregulation in youth for parents and professionals. Taken together Dr. Maddox works diligently to integrate research, teaching and community engagement into his therapeutic practice.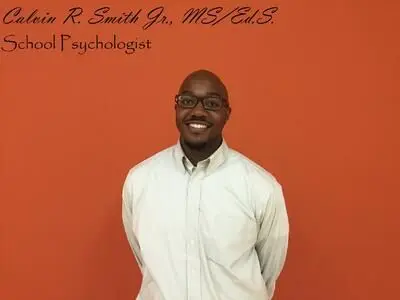 Coordinator of Assessment Services | Certified School Psychologist | LPC
Calvin R. Smith Jr. is a native of Chicago, Illinois. He completed his undergraduate studies at Florida Agricultural and Mechanical University (FAMU), where he received his Bachelor of Arts degree in Psychology, with a minor in Mathematical Sciences. After teaching secondary mathematics in Miami, Calvin pursued a graduate degree in School Psychology. Currently, he holds a Master's and Educational Specialist degrees in School Psychology from Florida State University (FSU). In addition, to being Nationally Certified as a School Psychologist, Calvin is a Licensed Professional Counselor. Calvin uses his skills as a school psychologist and former teacher to improve family-school collaboration; school-wide positive behavior interventions and supports. Clinically, he specializes in counseling and mentoring adolescent and college age males of African descent. Calvin is completing a doctorate in educational psychology at Georgia State University.
Certified School Psychologist
Mrs. Cheri-Ann Taylor is a certified school psychologist that has 8 years of experience working in the metro Atlanta area. She earned her Educational Specialist and Masters degree in School Psychology from Georgia Southern University. Mrs. Taylor has experience conducting comprehensive evaluations in the areas of; intellectual, developmental, academic, social/emotional, and behavioral functioning. Mrs. Taylor has a wealth of experience evaluating students in the area of Section 504. Through her work in the school system she has gained experience working with children of various ages and with behavioral and/or cognitive deficits that range from ADHD to Autism Spectrum Disorders. Mrs. Taylor has a special interest in the evaluation and diagnosis of children with learning and behavior challenges in the school setting. Not only is evaluation key, but Mrs. Taylor enjoys working with families to integrate evaluation results into interventions that can lead to success for children. These interventions may include behavior modification plans that are integrated in both the school and home setting. In addition to working with families to enhance the educational experience, Mrs. Taylor also offers individual therapy, social skills training, and parent workshops through the use of Cognitive Behavior Therapy techniques. Mrs. Taylor is pursuing a Doctoral degree in Educational Psychology at Capella University so she can continue to enhance the lives of families by providing sound research based practices that enhance a child's overall emotional functioning.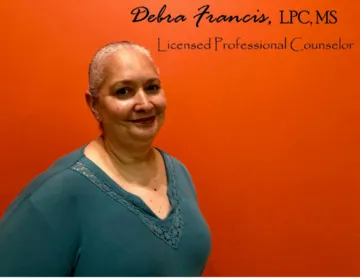 Licensed Professional Counselor
Debra Francis, LPC, NCC, MS, earned her Master's Degree in Clinical Mental Health Counseling and Bachelor's Degree in Organization Leadership from Mercer University. She is a founding member of a local chapter of 100 Black Women and has a particular interest in work with women of African descent. Clinically, Ms. Francis' interests include women in transition who are redefining their life purpose; LGBTQ clients with an emphasis on transgender populations; and counseling individuals involved with the Accountability Court System – Mental Health and Drug Courts. She is a Prepare/Enrich facilitator who has conducted premarital and couples counseling. Ms. Francis has 25 years of experience in the non-profit sector. She served as special assistant to the president of Morehouse School of Medicine and program coordinator for The American Institute for Managing Diversity. Ms. Francis served as a trustee member of Prevent Blindness Georgia, and is currently a member of the American Counseling Association, Licensed Professional Counseling Association of Georgia, and Chi Sigma Iota Counseling Honor Society.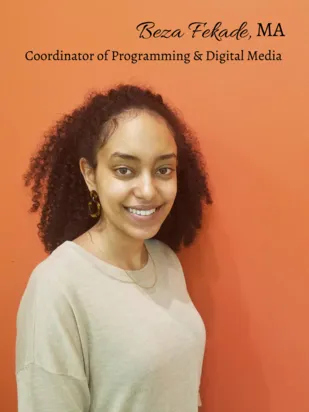 Coordinator of Programming & Digital Media
Beza Fekade, M.A., earned a Master of Arts in Africana Studies from Georgia State University. Prior to entering a graduate program, she attended Loyola Marymount University where she received a Bachelor's in Communication Studies with a minor in Sociology. Beza has interned for a number of non-profits and publications such as Hands for Africa, Tsehai Publishers and The Equal Rights Trust. After graduating from LMU, she was selected as a year-long Editorial Fellow for Ayiba Magazine, an online publication, where she wrote op-eds and featured articles on culture, politics, and current events pertaining to the African Diaspora. During her time at Georgia State, she worked as a Graduate Assistant for the African American Studies Department, where she assisted with teaching undergraduate courses. At A Healing Paradigm, she believes her work fulfills the importance of community engagement and service within African-descendant communities. In the future, she hopes to work in the field of research, writing, and community outreach through artistic and creative engagement.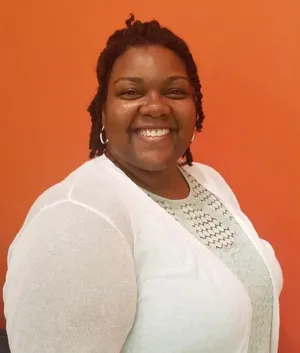 Cierra Chaney, M.S., LAPC

Cierra Chaney, M.S., received her Master's Degree in Clinical/Counseling Psychology from Clayton State University (CSU). She also received her Bachelor's Degree in Psychology and Human Services with a minor in Sociology from CSU. Ms. Chaney was awarded the Donna W. McCarty Psychology and Human Services Award for the 2019-2020 Academic Year. She has gained four years of experience with CSU's Partnering Academics and Community Engagement program. She is a member of the CSU Alumni Association and Psi Chi, the International Honor Society in Psychology. Cierra is currently working as a counselor under the supervision of Dr. Ifetayo Ojelade and Debra Francis, LPC. She provides outpatient and school-based services for individuals ages 8-18. Her ultimate goal is to get her doctorate in Counseling Psychology and use it to continue to serve youth and families. At her core, she believes that breakthroughs are at the foundation of every experienced difficulty.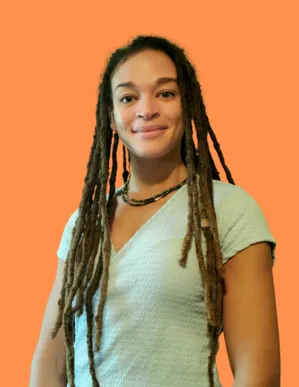 Taylor Shelton, M.S., LAPC
Taylor Shelton, M.S., is a Counselor who has completed her Master's in Clinical and Counseling Psychology from Clayton State University. She completed her undergraduate studies in Sociology at the University of West Georgia in 2017. Ms. Shelton completed her internship at A Healing Paradigm from August 2021 to July 2022.She now continues her work at A Healing Paradigm under the direct supervision of Dr. Ifetayo Ojelade, PhD and Rashida Walker, PsyD. She is committed to working with young adults to navigate anxiety, depression, life changes, relationship issues, and grief. Ms. Shelton works collaboratively with clients to empower individuals to make and maintain the change and healing they seek. Ms. Shelton creates a safe space for cultural diversity and differences in gender and sexual orientation.
Brittney Lowe, Ed.S., NCSP

Brittney Lowe, is a Georgia native who graduated from Georgia State University where she earned her Bachelor of Arts in Psychology and Sociology. She then went on to pursue an Education Specialist degree in School Psychology at The Chicago School of Professional Psychology. She is a nationally certified school psychologist and has worked in Chicago, Las Vegas, and Atlanta over the course of her career. Overall, she has worked in the field of education for over 13 years. She initially became intrigued with how children learn while working as a preschool teacher. As a psychologist, Brittney works with identifying varying exceptionalities in children. She is trained to make data-based decisions regarding eligibility determination. Brittney actively collaborates with interdisciplinary team members in the problem-solving and decision-making process when determining which interventions best help strengthen children's academic performance and social-emotional well-being. Her overall passion is working with the underserved community, and she especially loves working with the youth. Brittney is currently pursuing a Clinical Psychology doctoral degree at Mercer University. When she is not working, Brittney enjoys going to music venues, festivals, and spending time with her family.